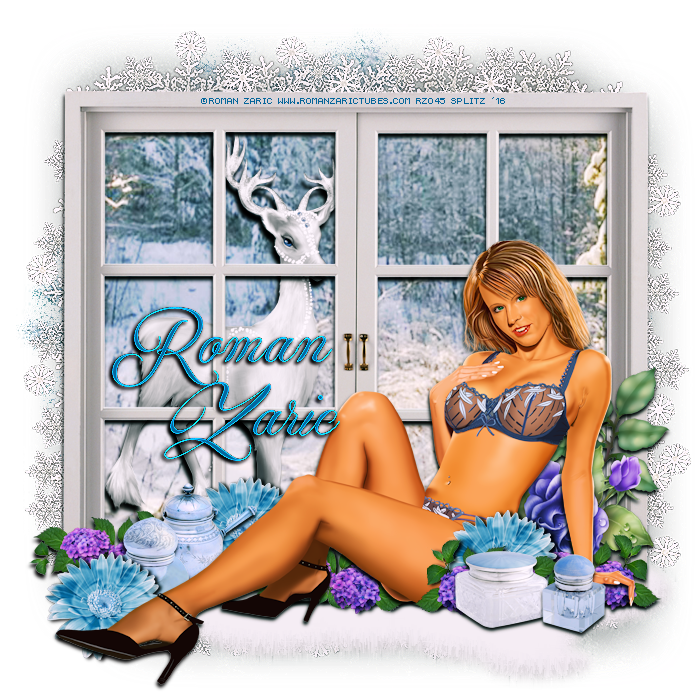 I am using PSP X6 to create this tag but any other version will work
Beautiful tube Sween by Roman Zaric and will be released soon!
Matching kit by Designz by Vi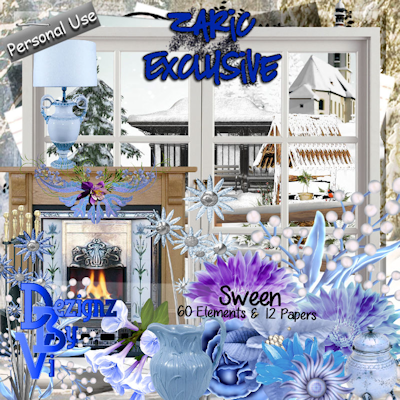 Mask by Dee, 1st one from bottom
FTU Font Quaskin
HERE WE GO!
Open new image 700 x 700, I resized tube by 30% c/p onto canvas. El 42 Door Frame resize by 65 /p and place behind tube. Place your tube as if she was sitting on edge, add your drop shadow close off tube layer for now. Take your magi wand and click on each of the windos on your frame and expand by 5. Take paper 3 resie by 70 c/p onto Frame, selections invert delete. El 34 Deer resize by 60, c/p and place on the inside of Frame towards left, flip horizontal then add your drop shadow. Take Elements 50 to 53 resize by 20 c/p and scatter them around the bottom of your tube. El 18 Flower resize by 20 c/p and place towards far bottom left, duplicate twice and scatter alongside the Bottom Frame behind Tube. El 17 Flower resize by 25 c/p and place to the bottom right of Frame. El 31 Snow ground resize by 80 c/p and place underneath tube and elements. Go to Effects: Texture Effects: Fur with these settings:
Blur: 25, Density: 90 Length: 10 Density 44 then press ok.
El 15 Blue Flower resize by 15 c/p and place toward middle by tube, duplicate twice and scatter layers towards back by bottom frame. El 41 resize by 80 c/p and place to the of Frame towards left, duplicate and move that layer towards right then enhance edges on both layers. Finish adding your drop shadows!
Merge visible. Add your mask I used Paper 1 for mine then merge visible again. Effects: Photo Effects: Cross Processing and lower density to about 20.
Add your name, License and CR. Save as PNG!
Thank you for looking!