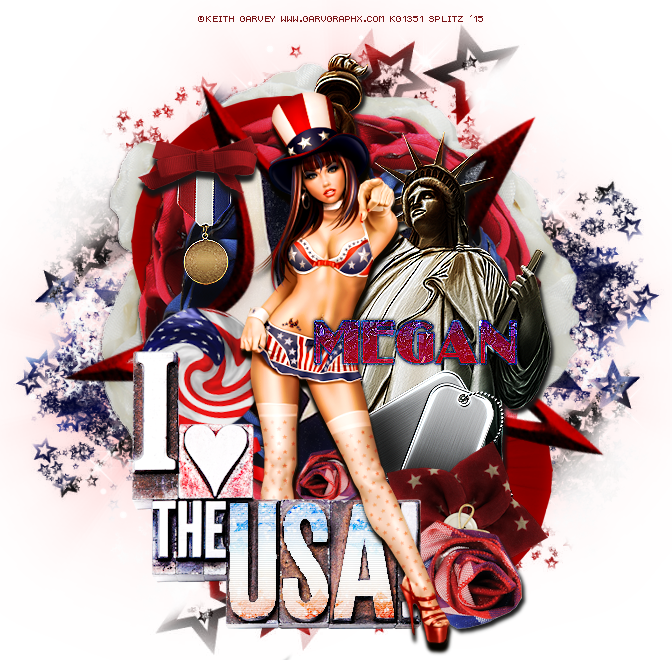 I am using a lovely FTU scrap kit by Drama Bomb Designs named Boom. This kit was part of the Frantastically Free Blog Train
Wonderful art by Keith Garvey. You need a license to use his work and you can get both
HERE
Mask is by Dee. I used the 1st one.
FTU Font AsukaCaps
Filters
Xero Radiance
Vanderlee Unplugged - Interlace
Animation is by Simone at Scrappy Bit of Fun HERE
Dont Forget your drop shadows
HERE WE GO!
Open up new image 700 x 700, flood fill white only if you are going to animate. c/p tube of choice, add drop shadow on tube go to Photo Effects - Film and Filters, Vivid Skin Tones
Filter Color: #b0610a
Intensity 15
I did this step TWICE.
Make your mask using Paper 2, resize paper to 80. once your mask is done, duplicate and merge down place towards top right . Duplicate, Flip Vertical and Flip Horizontal. and place towards bottom left
El 1 Star Frame, resize by 90 Free Rotate 15 Left. C/p and place at center behind tube layer. Magic Wand, click on Frame expand by 6. Take Paper 1 resize to 60 c/p and place behind Frame. Selections, Invert, Delete Deselect.
El 5 Blue Rose resize to 60 C/p and place behind Frame, El 6 Red Rose resize to 70 c/p and place hind Blue Rose. El 7 White Rose resize to 80 c/p and place behind Red Rose.
Take El 30 WA resize to 50, c/p and place towards left bottom by tube. Duplicate tube layer, bring that layer behind WA. Go back to first tube layer, take eraser tool and erase tube's right leg, until it looks like one leg is over WA. see tag for reference. On WA layer take magic wand and select the word USA, expand by 1. Take Paper 7 resize to 25 c/p and place over selected area. Duplicate paper layer go to Properties - Burn merge down both paper layers. Go to Effects - Vanderlee Unplugged, Interlace at default setting. left by WA. El 8 resize to 50 c/p and place behind El 27. El 11 Lady Liberty resize to 70 Enhance Edges add a drop shadow c/p and place to the right behind El 8. El 22 Tags resize to 30 c/p and place to the bottom left by tube, Enhance Edges.
El 27 resize to 50 c/p and place to the bottom right by tube, resize smaller this El flip horizontal and place towards middle of WA by tube. El 3 resize to 50 Rotate right c/p and place towards far right Star Frame, Duplicate flip horizontal and place towards Top Left behind Star Frame and Paper. El 15 Medal of Honor resize to 20 c/p and place to the tope left. El 28 resize to 20 c/p and place to the top left on top of Medal. and last I used El 35 SParkles, c/p and place towards bacjground I duplicated this layer twice and spread it around background. merge visible adn add a touch of Radiance If you are not going to animate, add name, cr and license info and save as PNG!
To add animation:
Close off all elements that are before Star Frame.
Merge visible add Xero Radiance
Copy to AS
Open up you animation of choice, I am using #482 which has 10 Frames, si i have to Duplicate my tag till it has 10 frames. Back to Animation, Select All, Copy
Bag to tag Select All Past onto selected frames.
back to PSP close of merge layer and white background. Merge Visible add radiance copy to AS. Duplicate until you have 10 frames, select all copy back to your Animated tag select all, paste on Selected frames. if you are happy with it great!
Save As Gif
thanks for looking!