My Wonderful and Talented friend Vanessa of
Leather and Lace Tuts
Has presented me with this Award!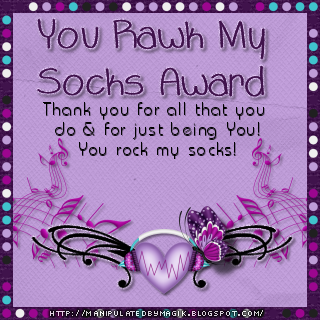 It is my first ever since I started my blog and I am so proud of it and honored!
I pass this award on to the following ladies whom inspire me with their creativity:
Karra
Cat Jag
Dee
Heather
Carrie
You ladies RAWK!!!!!
Pass this on to those that just RAWK Your Socks!!