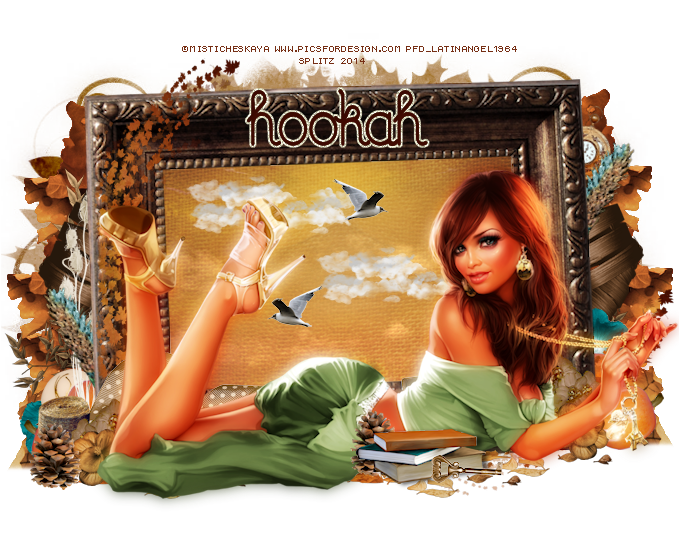 I used PSP X4 to make this tag
Any other version will work!
Scrap Kit
A beautiful new scrap kit by Jackie's Jewels named "Changing Sands"
Go HERE
Tube
You will need a tube that is laying or sitting down.
I am using the lovely work of Misticheskaya available HERE
Mask
I am using one of Dee's fabulous Fall Masks and you can get that HERE
Font
Zebra
Filters
None
HERE WE GO!!
Open new image 700 x 700
C/P your tube of choice
onto the center of your canvas
EL 1 Frame resize to 90
C/P behind your tube
Magic Wand, click inside frame
Selections-Modify-Expand 6
Take paper of choice I used Paper 9
C/P behind behind
Selections-Invert-Delete
DESELECT
Place your tube at the bottom
EL 46 Leaves
I didnt resize this. C//P and Take eraser tool and erase the branch
place to the side of your frame.
Duplicate this layer 8 times and decorate both sides of your frame with the leaves
you can see my tag for reference.
EL 39
C/P and place to the left side behind frame, duplicate this layer and place to the right.
I used the following elements to decorate behind my frame
EL 34
EL 52
EL 54
EL 59
EL 77
EL78
EL 87
EL 94
EL 80
You should have something like this once you are done adding all the elements behind the frame!
EL 61 resize to 30
C/P in front of your tube to the bottom
EL 41 resize to 30
C/P to the bottom of your tube
Duplicate this layer twice and scatter them at the bottom
EL 43 resize to 30
C/P and place onto the background
Duplicate this layer again and place accordingly
EL 85 resize
I love this EL! It is a scatter of leaves.
C/P and place one to the left side of the frame
EL 9 C/P behind your tube, to the bottom of your frame
EL 15 resize to 30
C/P to the background, duplicate flip horizontal
EL 60 resize to 30
C/P and place in front of EL 61
Now to your main tube
Duplicate
On your copy
Adjust-Blur-Gaussian Blue 6
Properties-Blend mode Hardlight
Opacity 87
See how your tube has that soft glow to it!
If you are happy with your new tag
Merge Visible, crop if needed
Add your Name, CR and License!
Save as a PNG
Thank you for trying my tut!